Dr. Silapie
I am a bridge between conventional medicine and natural medicine.
As a Naturopathic Doctor (ND), I am a primary care physician with the knowledge and accreditation to properly diagnose, manage medications and provide natural solutions for health and wellbeing. With a deep respect for and educational training in scientific and evidence-based medicine, I have a keen understanding of human physiology (how the body works) and appreciation for the aspects of the human body and health that are not yet discovered or understood.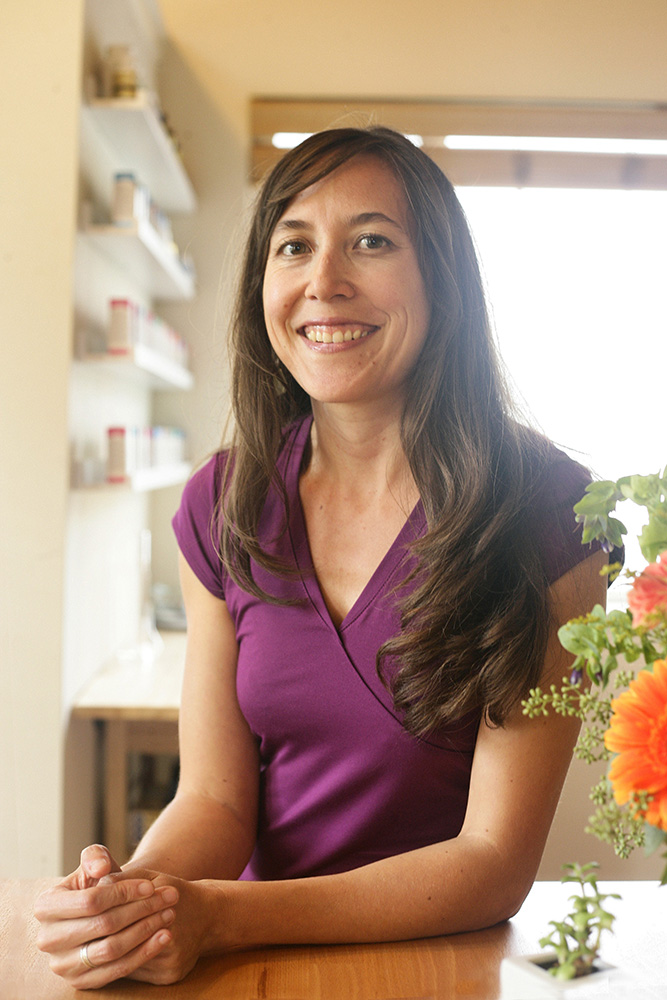 I look for the root cause of the disease.

I approach each person individually looking at their health history to properly diagnose, treat and prevent disease while working to promote wellness and wellbeing. I teach people to understand what their body is telling them so they can be less dependent on doctors and medications in the future. If a person does need medications or supplements for healing, I make sure they understand why they need such a prescription.

I deliver full body and mind natural health care.

As an ND I am trained both in natural and conventional medicine. I have the ability to diagnose and treat disease and refer within a large scope of practice compared to other allied health care practitioners. I am set up to spend substantial time with my patients to really understand the root of the health problem and make a comprehensive and individualized treatment plan.

I ask patients to take self-responsibility.

The way I practice naturopathic medicine teaches people about all the factors influencing their health—environmental toxicity, emotional toxicity, nutrient depletion and situational stressors—and how to minimize exposure and effects. I ask my patients to care for themselves and to change aspects of their lives that are no longer (or never was) serving them for the highest good. This can be scary or difficult for some—as any kind of change often is. But with the tools and support I provide, my patients have experienced great success with making behavioral changes that have resulted in a permanent resolution of their ailments or a reversal of negative physical conditions.
Experience and background
CREDENTIALS:

Dr. Jennifer Silapie has a doctorate in Naturopathic Medicine and a Bachelor of Science in Biochemistry and Molecular Biology with highest honors in the major. In addition to her formal education, she brings with her experience as a research associate for a biopharmaceutical company which specialized in anti-cancer therapeutics. She has had additional training in craniosacral technique, intuitive counseling, as well as extensive mentorship in biotherapeutic drainage techniques.

MEDICAL PHILOSOPHIES:

Dr. Silapie is deeply committed to naturopathic medicine and complete wellness. As an experienced naturopathic doctor, she has a firm belief that true wellness expands beyond individual health to include the health of family, local community and global community. Naturopathic medicine exceeds a career for Dr. Silapie; it is an integral part of her daily lifestyle. She strives to restore joy and love of life through health and wellbeing. Dr. Silapie believes we are all sages to our health and encourages patients to take an active role in their health care.

To Dr. Silapie, the key to health is through supporting the body to heal itself through re-establishing, enhancing and supporting its natural rhythms. She is attentive and takes the time needed to listen to her patients' stories. She tailors a wellness plan that supports the body through nutrition, sleep, movement, breath and gentle therapies that include biotheraputic drainage, herbal medicines, homeopathy, nutritional support, and body work techniques. She has a keen interest in human physiology to promote optional function of all organ systems and her  medical emphasis is hormone balance.

Dr. Silapie also has a strong spiritual practice enriched with meditation which provides her a grounded and equanimous presence as a physician. She is an avid outdoor enthusiast and finds inspiration through observing nature. Amongst the kayaking community she is often referred to as "Dr. Jen."

MEDICAL ADVOCACY:

Dr. Silapie is not only a naturopathic doctor but also an advocate for building a strong and nourishing therapeutic relationship to provide a comfortable environment for whole body health and healing. She aims to teach people about their body and health. She works with other practitioners in the community to provide well-rounded health care to each individual patient.
Active Memberships
Healthy People Alliance of Klickitat County (Board Member)

Mount Adams Chamber of Commerce

GO! Gorge Owned Business Network

Washington Association of Naturopathic Physicians
Get in Touch
We'd love to hear from you. Give us a call if you have any questions or would like to schedule an appointment, or schedule an appointment with our online patient scheduler!
410 E. Jewett Blvd
White Salmon WA 98672
Stay Informed
Keep up with the latest news, articles, and workshops that Mountain Sage Medicine puts on by subscribing to our newsletter!